If you own a boat, it is often attracted by the charm of the teak shining on the bridge, but not everyone knows that a deck is not a "simple wooden floor" with the rubber between the various staves!
A deck of solid Teak is a completely handmade product, the result of a meticulous and careful choice of materials, from teak to rubber for seams.
The staves shall be well seasoned, having a straight grain and a dense texture for a longer period of time, as well as a yellow-blond as uniform as possible to ensure an 'impeccable style.
There should be no knots and striking black streaks, laps vein, micro cracks, infiltrations and first of all staves SHOULD NOT BE FLAMED because consumption over time will be different from stripes staves.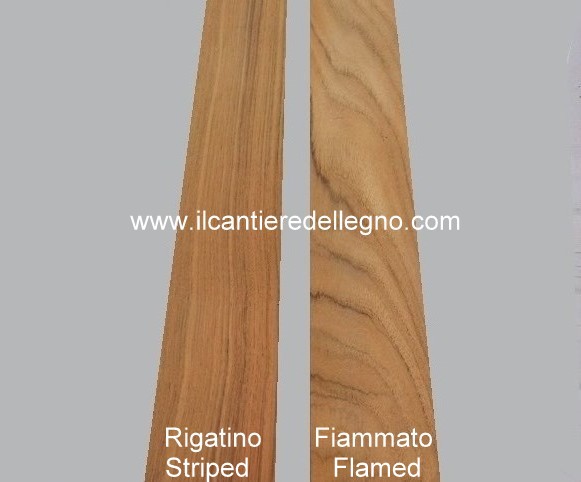 Often who proposes deckings at lower prices than the market average, it does "playing" on the quality and cut of the staves, in fact, to the untrained eye, a teak striped floor is the same as the flamed one but in reality it is not so and time will confirm it!
Needless to say that to obtain an article of value, first of all it is necessary to choose the quality of logs, with less defects as possible.
Then it should proceed to a correct sizing to obtain striped staves and stable over time.
The same processing and care must be done for the master staves ...
The whole perimeter frame should be smooth and the seam should be uniform, if you choose a 4 mm wide seam, for example, this thickness must be maintained through the entire deck

The rubber must be "rubbery" and therfore elastic, without losing its characteristics over time, but first of all it must not stain, discolor or melt in the case of light colors!
Only in this way, the decking is worthy of being called DECKING TEAK ...
Obviously It means also an higher cost but the quality and durability are really different from the deckings made in series.

PROFESSIONAL DECKING
PROFESSIONAL decking floors are made ​​of solid teak wood, coming directly from our logs from Burma, which are carefully selected before 'purchasing so you can get quality strips, with the grain straight as possible, striped paste and blonde color, typical of the real teak.
Teak Indonesian, Thai, African, or similar, are not absolutely different from BurmaTeak , for that reason costs are significantly lower !
The PROFESSIONAL deckings claim a 5 year warranty and are recommended for all those who wants to have aboard an artefact of high quality to the detriment of a higher cost.

Our production DOES NOT PROVIDE covered lower quality (or other timber from Burma Teak) as it is not possible then provide the classic 5-year warranty!
From logscut, the parts are then discarded the unusable parts,as sapwood, bark and bone, after that, in order to obtain the staves with the famous typical grain of teak, each board is cut depending of what you want to obtain and according to the ringing of its natural growth.
Only in this way you can have STRIPED STAVES AND NOT FLAMED, much more esthetically beautiful but specially more stable and long-lastin.
Once obtained the staves, we proceed to the preparation of the real deck according to customer requirements which can choose the thickness , width and depth of the seam and the perimetral edging with master stave.
For the caulking we use the TDS, a gum of high quality that has the considerable advantage of not needing a primer and available in three colors, WHITE, GREY OR BLACK.

Here is how can become the deck of your boat!
ECONOMY DECKING
ECONOMY decking, due to their lower cost compared to PROFESSIONAL ones, are widely used on boats and rafts medium-sized or small value.
Economy decking has been realised ​​using Teak plywood which is composed of a basis of Okumè and a veneer of real Teak of 2.7 mm.
Considering to have a total thickness of 10 mm, the panel will have a base of 7.3 mm and an area of ​​2.7 mm with an average tolerance of + / - 0.2 mm.
The available panels have measures 310 x 153 cm or 250 x 125 cm, smooth or rubberized already.
Differently from the industrial plywood on trade, ours are rubbered with the TDS, the same rubber used for the caulking of the professional deckings, in order to be able to give the same 5 year warranty.
The color of the seams, can be also WHITE, GREY OR BLACK.
Although the esthetic effect is very similar to a real teak deck, unfortunately due to the reduced thickness, you have to consider that most of all on platforms, a deck made with this material, after 6 - 8 years must be done again because the veneer of teak will be consumed!
Making a comparison to, we can say that on average a deck of this type lasts 1/3 less than a solid teak one.
Inside (dinette, cabins, bathrooms ...) is a good alternative instead.
The frames can be made either with the same teak plywood or solid, considering of course that the costs will be different ...

Here's how can become the deck of your boat!
TYPES OF DECKINGS:

Depending on the type of work to do, you still have the option to choose one of THREE different products listed below:

MATERIAL FOR WORK "DO IT YOURSELF"

If you have a decent manuality, but most of all time and inclination , this is the right choice for you!
You can order the quantity of real or synthetic Teak, Iroko or Mahogany for your work, including glues, primers and any tools to do it like a professionist.
In this case if you wish, we are at yr disposal for consulence untill the end of the work.
You can try to perform an operation on your boat spending very few money ...
PREASSEMBLED DECKING


This is the most popular as a cheap little effort from you, you eliminated all the problems of construction and finishing of the deck because we will do it for you !!!
Quite simply, you have only two tasks:
- Take the template,
- Paste the blanket assembled by us in the laboratory.
Shortly, thanks to the templates that you have obtained and you have sent us, we will prepare your decking in the laboratory and we will send it back complete with everything you need for mounting.

If you want to know how to obtain a template in a professional way, read here ...
Take a template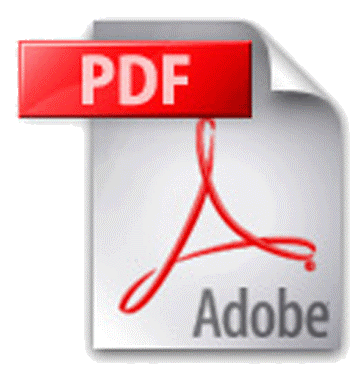 Now, you just need to prepare the bonding plane on the boat and stick the deck, just like real installers.
Our advice in this case, if you want, will follow you till the end of the work.
By working together, you will get a good job at a good price, saving you the cost of our labor and our eventual transfer.
"TURNKEY" SERVICE

Instead, this last choice is unfortunately the most expensive but it is also the one that relieves you from any problem or concern.
As first thing, we will provide to obtain templates and will carry out your deck, coming then on your boat for the assembly and finishing of the work.
in this way you will have from us the finished work in order just to enjoy yr nice and new boa.